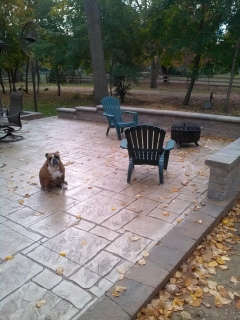 You don't have to spend a fortune on expensive materials like tile, natural stone, brick, or wood to achieve an attractive patterned design on your walkway, driveway, or patio. Stamped concrete can be made to look like other materials, but is often more cost effective. Creative Concrete and Landscaping is your Rockford stamped concrete expert. Let us show you the many ways that stamped concrete can be used.
Our Rockford Stamped Concrete Design Staff
Our skilled staff know that creating a stamped concrete design requires thorough planning, quick and precise work, and solid background knowledge of concrete. Our many years of experience have helped us to perfect our process, and we can guarantee the best results for all of our Rockford stamped concrete projects. Contact us to discuss your needs and your design ideas, and we'll create a stamped concrete masterpiece for your home.