Concrete & Landscaping Services
We offer an extensive range of both concrete services and landscaping services.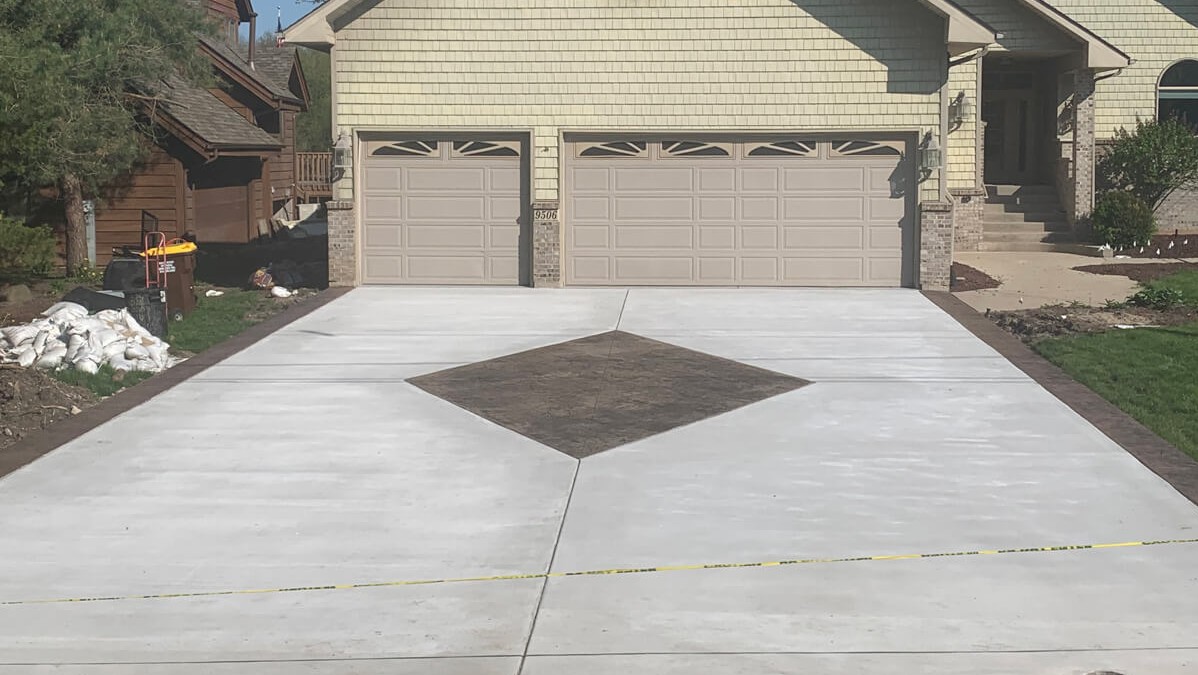 Concrete Construction
We specialize in flatwork concrete construction, such as paving, curbs & gutter, sidewalks, stamped concrete, and concrete repair.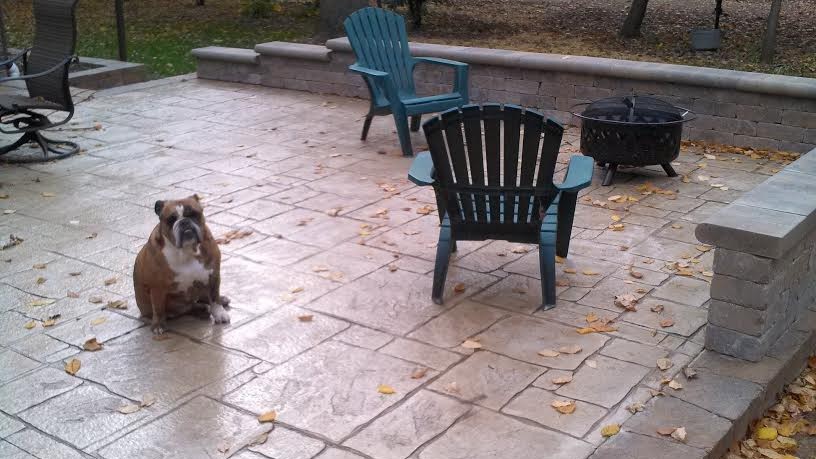 Stamped Concrete
You don't have to spend a fortune on expensive materials like tile, natural stone, brick, or wood to achieve an attractive patterned design on your walkway, driveway, or patio.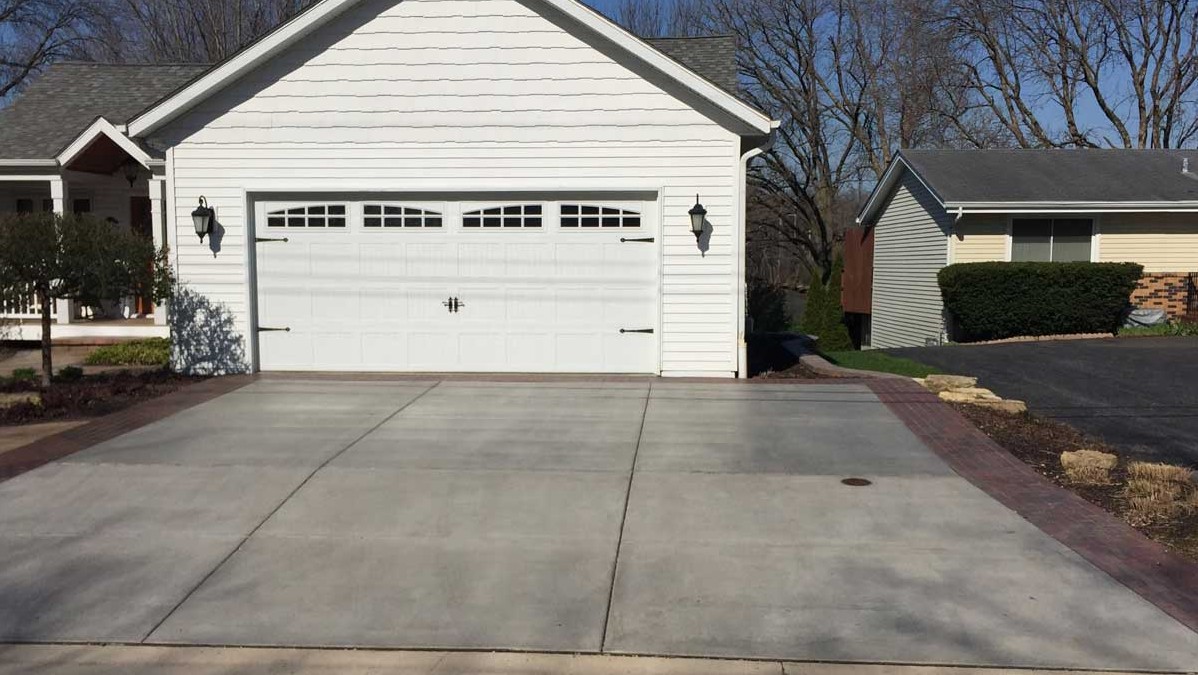 Driveways
Your driveway is one of the most prominent landscape features in your yard. An attractive, durable driveway can add to your home's value and improve its curb appeal.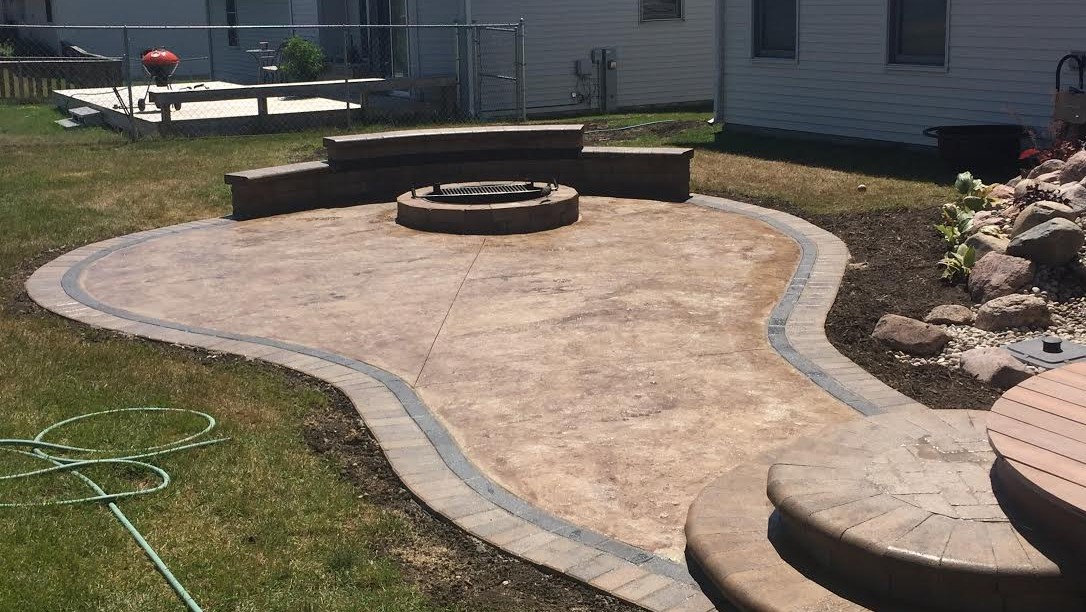 Patios and Walkways
No matter what space you have to work with or which features you'd like to include, we're confident that we can design the perfect Rockford patio for you.
Brick Pavers
If you want to create an interesting patterned look for your driveway, walkway, or patio, brick pavers could be a great choice of hardscaping material.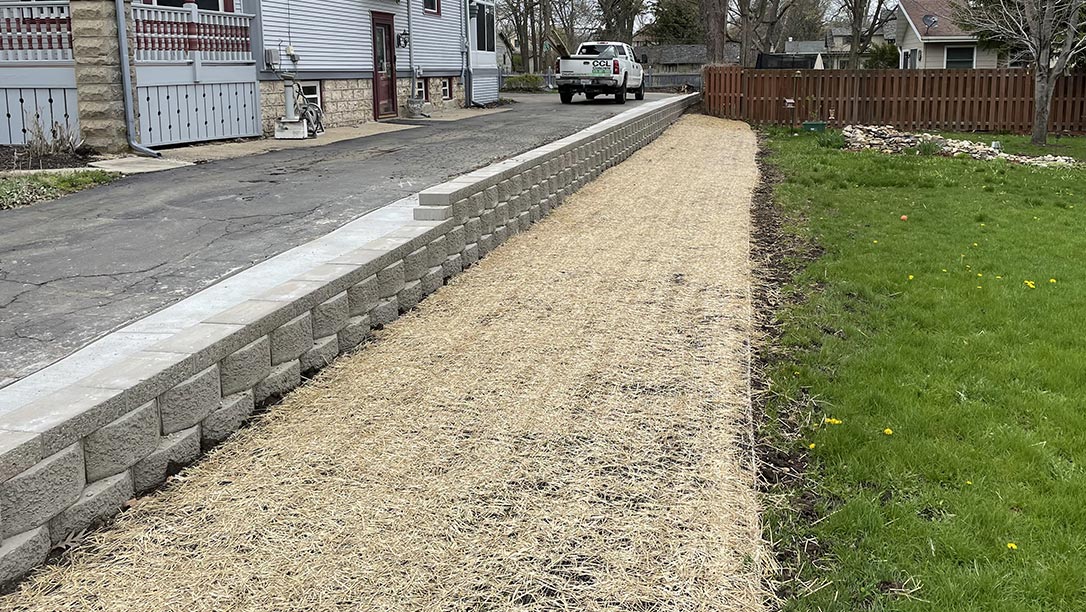 Retaining Walls
Our staff have been creating the strongest, sturdiest, and most beautiful Rockford retaining walls for over ten years. 
Columns and Pillars
Our Rockford staff can design columns and pillars that perfectly match or complement your home's architectural style.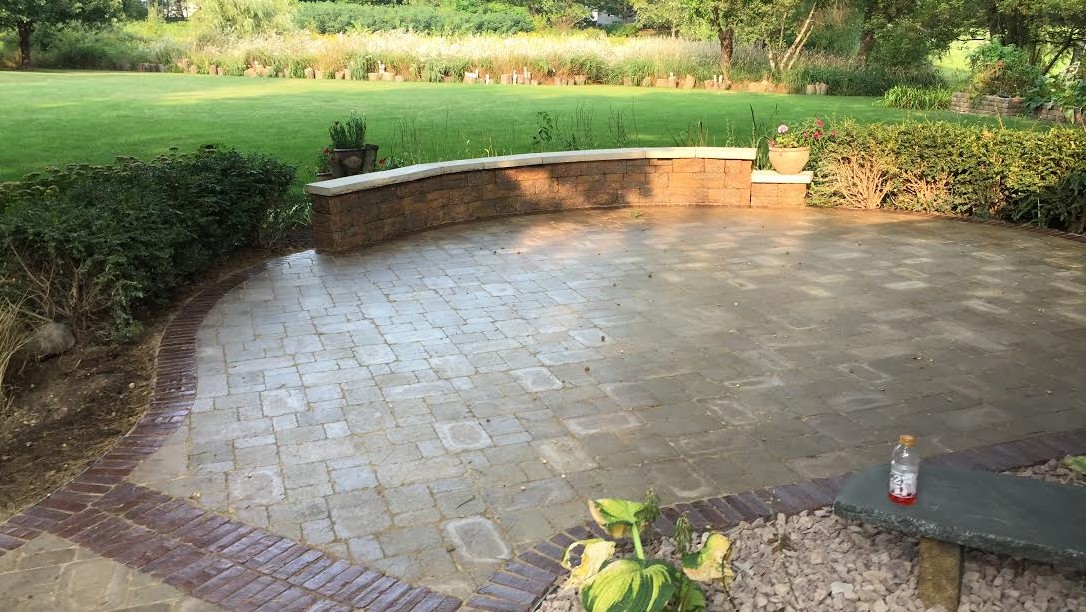 Seat Walls
If you want to maximize the space that you can use for entertaining in your yard or patio, we can create a seat wall for you!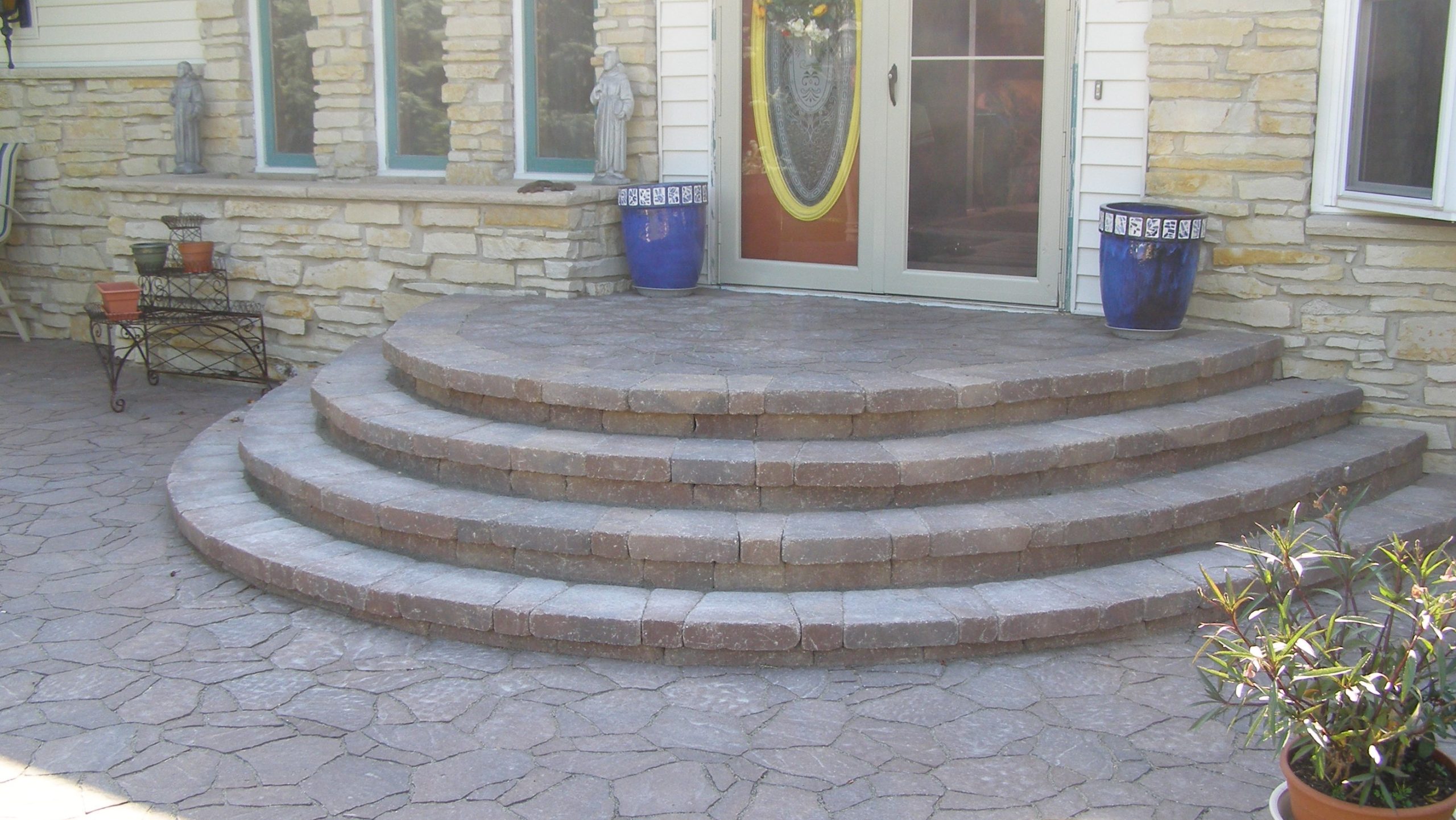 Steps and Stoops
Steps and stoops can add a great decorative touch to your patio or entrance way. 
Natural Stone
Natural stone gives a distinctive look to any hardscape, and uncut or unformed stones make wonderful, organic borders for flower beds and other landscape features.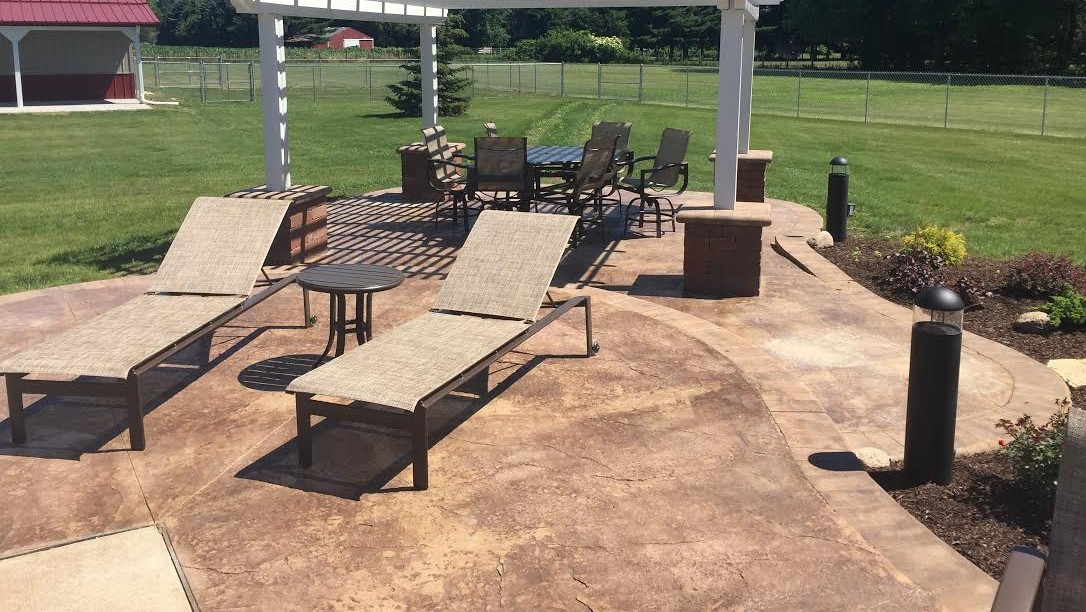 Hardscaping
Creative Concrete and Landscaping is proud to be able to provide a full range of both landscaping and hardscaping services to our clients.